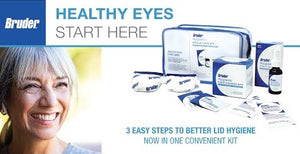 Watch to learn how your patients can benefit for a 3 Step Daily Lid Cleansing Routine.  Perfect for treating dry eye, blepharitis and other eye irritations as well as for maintaining overall eye wellness. 
---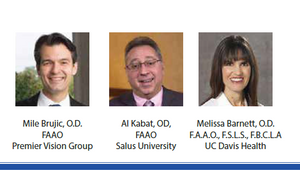 Learn how to protect your patients' eyes in a virtual roundtable event outlining best practices and innovative strategies to help ensure ocular wellness between visits.   Take Away: A comprehensive routine should no longer be reserved for more extreme cases, nor should it be considered a luxury. We want our patients to be extra careful right now so they stay healthy. Read the full article in the May Issue of Optometric Management      
---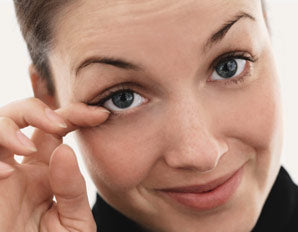 Paul M. Karpecki, OD discusses ways to improve contact lens discomfort & dropout in his Through My Eyes column in the April issue of Review of Optometry. The column discusses how focusing on the underlying dry eye, rather than simply changing lenses, has the potential to recoup billions of dollars in lost revenue per year.  According to the article, the number one reason for dropout described by patients is dryness and irritation. So it's important to start treating dry eye and meibomian gland dysfunction early.  Karpecki mentions that a recent study found that the new Eyeleve Contact Lens Compress (a moist compress featuring patented MediBeads technology) can...
---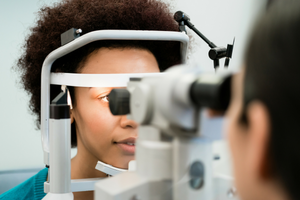 Grow your practice to Include testing and treatment protocol for dry eye It's a fact. More and more doctors are testing their patients for evidence of dry eye. Not surprising. With the incidence of this chronic disease on the rise, early treatment is important. Eye care professionals should develop a testing and treatment protocol to uncover dry eye symptoms early and slow progression of the disease. How does your practice handle reports of dry eye symptoms? Are you testing every patients for early signs of the disease? What solutions do you offer in your practice to provide patients immediate and...
---
Doctor-patient treatment partnerships enhance treatment results Dedicated eye care professionals know that every patient is different. Each patient experiences a unique combination of symptoms that require a specialized treatment approach. New research shows patients that are more involved in their own care experience better outcomes than patients that are less involved in their treatment. Creating a doctor-patient treatment partnership will help you increase patient compliance and improve outcomes at your practice. A "Stackable" Treatment Approach Dr. Matossian in the March issue of Ophthalmology Management explains how we can discuss issues like ocular surface disease and dry eye disease with our...